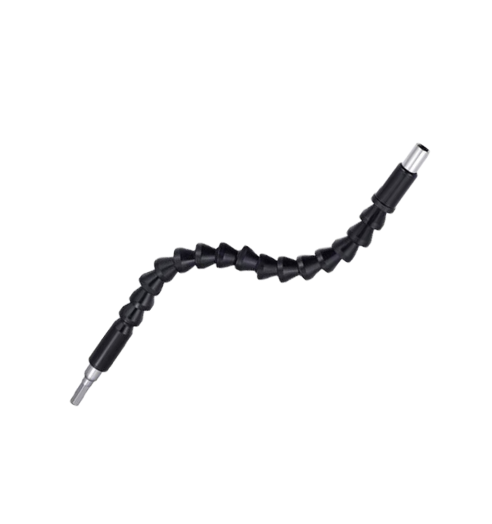 Reach into any crevice,
at any angle
Finally — there's an easier, less painful way to drill in tight or hard-to-reach spaces. Our ultra-versatile Flexi Shaft Drill Extension bends, twists, and angles for construction work made simpler.
Sturdy + ready to get
the job done
The inner shaft of our extension is crafted from high-quality carbon steel while the outer layer is made of flexible performance-made plastic. Each drill bit in our shaft features a 1/4 inch hexagon drill bit, making it compatible with a variety of devices ranging from hand drills to electric drills.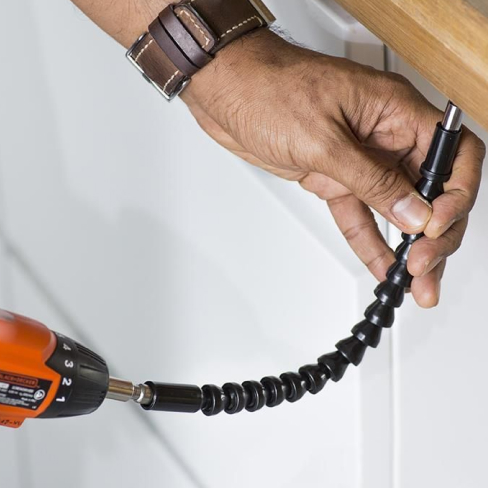 Work well with others
From small wrenches, cordless screwdrivers, pneumatic screwdrivers, torque drills, and electric screwdrivers, our Flexi Shaft Drill Extension is a team player ready to get to work.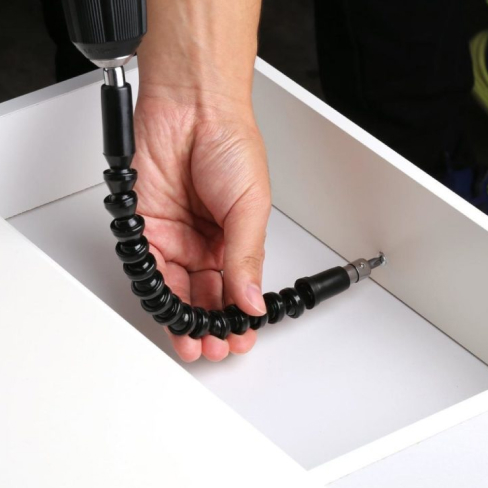 A handyman's dream
Tired of disassembling furniture or counters just to be able to drill a bolt into the right place? That's tough (and unnecessary) work. Let our helpful add-on give you a much-needed helping hand.